From the beautiful scenery to the local wildlife, fresh air to the thrill that only an UTV can provide, you'll experience it all in the Great Smoky Mountains!
These self guided excursions take you through the backcountry of the most visited National Park from USA giving you unforgettable moments.
*Please keep in mind, our UTVs are street legal and are NOT for off-roading experiences*
Roaring Fork Motor Nature Trail
The narrow, winding, Roaring Fork Motor Nature Trail invites you to slow down and enjoy the forest and historic buildings of the area. The 5.5-mile-long, one-way, loop road is a favorite side trip for many people who frequently visit the Smokies. It offers rushing mountain streams, glimpses of old-growth forest, and a number of well-preserved log cabins, grist mills, and other historic buildings. Please note that the road is closed in winter.
Estimate time needed: 1 hour
Newfound Gap and Clingmans Dome
Starting from Gatlinburg, Tennessee, travelers climb approximately 3,000 feet, ascending through cove hardwood, pine-oak, and northern hardwood forest to attain the evergreen spruce-fir forest at Newfound Gap (5,046′), the lowest drivable pass in the National Park.

Clingman's Dome is the highest point in Tennessee at 6,643 feet above sea level, travel along the 7-mile stretch leads to the summit's observation tower.
Estimate time needed: 3 hours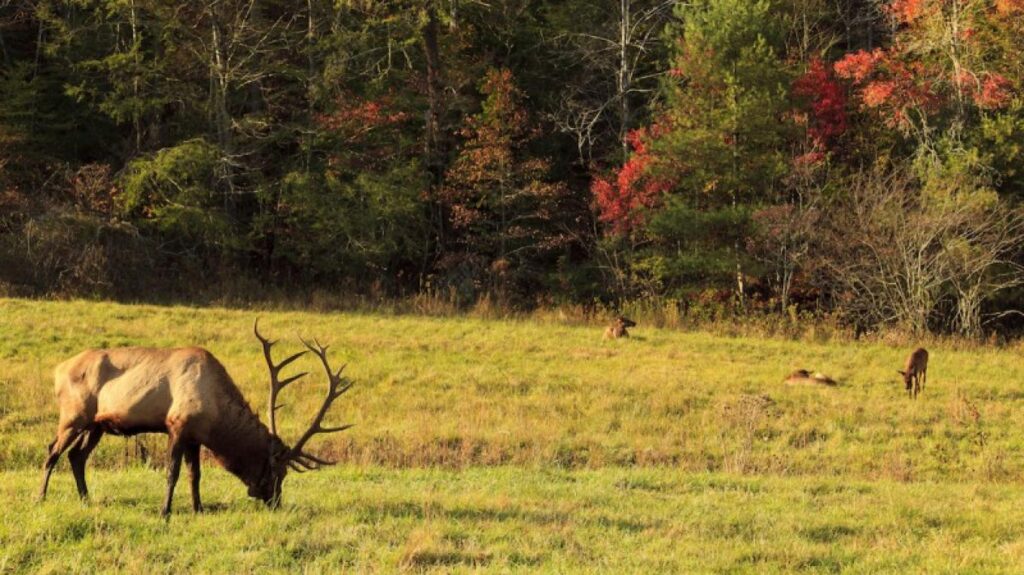 Cades Cove is a broad, verdant valley surrounded by mountains and is one of the most popular destinations in the Great Smokies. It offers some of the best opportunities for wildlife viewing in the park. Large numbers of white-tailed deer are frequently seen, and sightings of black bear, coyote, ground hog, turkey, raccoon, skunk, and other animals are also possible.
An 11-mile, one-way loop road circles the cove, offering motorists the opportunity to sightsee at a leisurely pace. 
Estimate time needed: 4-5 hours