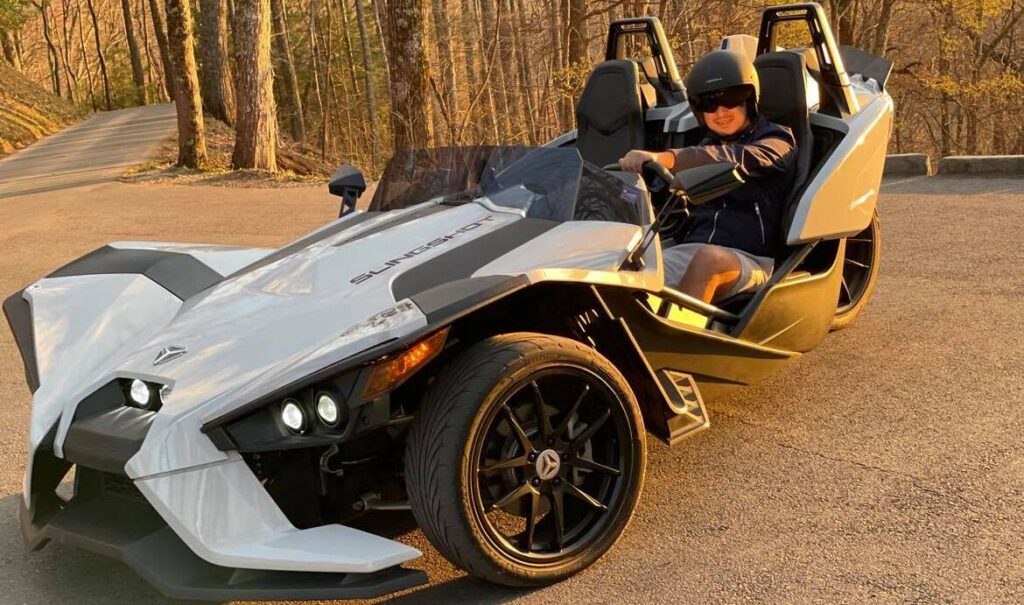 Rental Requirements
Ordinances and Laws
Rental Requirements
All drivers must be 21+. (*Options available if the driver is 18+.)
All drivers must have a valid driver license.
All drivers must have proof of car insurance. In case of an accident, your personal car insurance jumps in first. (*Options available if the driver doesn't have car insurance).
All drivers must sign the rental waiver when renting an UTV or Slingshot.
If your child is at the age where still need a car seat, you must bring one.
Any major credit card can be used for payment.
If paying in cash, you still have to bring a credit card to be saved on file for incidentals. It won't be charge if no incidentals occur during the rental.
Gas is not included in the rental price. In case you don't fill the gas tank when returning the vehicle, we'll charge the card on file for it.
We have a 48 hrs full refund policy. No refunds provided if cancelled with less than 48 hrs before the rental time.
No refunds provided for early return.
RideOn UTV Rentals LLC vehicles are not for Off Road Experiences. Scenic routes only. Additional charges will occur if used off-road.
*

If you are 18+ or don't have a car insurance:

We also work with MBA, which insures 18+ drivers. It cost $15 (not included in rental price) and the deductible fee is $5000 (in case of an accident, the driver is responsible for up to $5000). 
Ordinances and Laws
This place was awesome. The owner was incredible. He recommended amazing trails too. Went to three different places and their service was terrible. Would 100 percent recommend this place. When I come back I'm not going anywhere else. Much love from buffalo NY
Eddie, the owner, is very friendly and helpful. I followed his recommendation and i had the best sunset in the Smoky's.
Great experience. The owner is super friendly, doesn't have a lot of inventory yet but with his customer service oriented personality he will definitely grow his business. The utv is really loud, which is not a deterrent for me but just something to be aware of. If we ever rented again we'd rent from here. Really convenient in gatlinburg and great service.